A WMF Britain special online event, a spotlight from the field in Thailand, and a graduation celebration in New York.

News from World Monuments Fund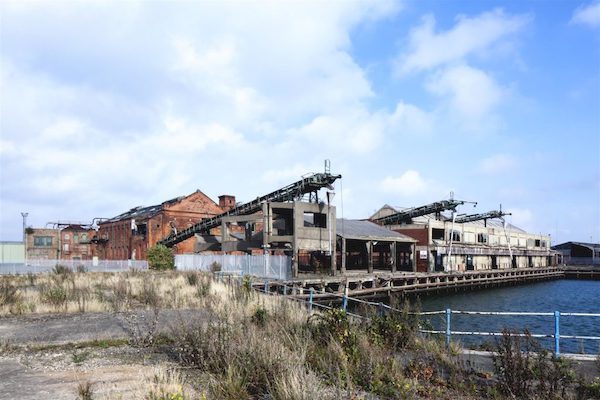 Virtual Event: The Battle to Save Grimsby's Historic Kasbah
Join World Monuments Fund (WMF) and SAVE Britain's Heritage for a special online event today, at 12 PM EST to delve into the past, present, and future of Grimsby's historic docks.
John Darlington, Executive Director of World Monuments Fund Britain, and Henrietta Billings, Director of SAVE, will discuss the hard fought battle to save the docks from demolition, following its inclusion on the 2014 World Monuments Watch, and the subsequent creation of the new 'Kasbah' conservation area. They will be joined by Vicky Hartung, Chair of the Great Grimsby Ice Factory Trust, who will talk about key restoration and regeneration initiatives in the docks.
The Grimsby Ice Factory is a unique survivor of the Victorian industrial era. It is the earliest and largest-known surviving ice factory in the world, and the sole example from this period to retain its machinery. Grimsby was condemned to demolition in May 2016, despite numerous objections by organizations and individuals alike.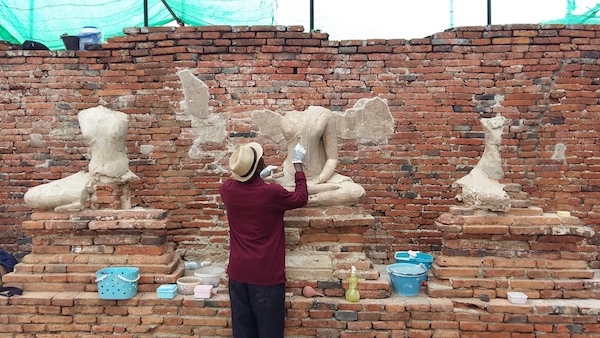 Spotlight from the Field: Ousmane Kounta
"The temple of Wat Chaiwatthanaram is deeply transformative. A soul emerges from this architectural beauty."
Ousmane Kounta has been working with WMF since 2017, lending his artistic expertise and love for cultural heritage preservation to projects in South East Asia.
At the Wat Chaiwatthanaram temple in Thailand, Ousmane joined forces with the WMF team to restore the Meru and Buddha statues on site despite an important language barrier. His background as a painter allowed him to prepare a wide-ranging palette of stucco mortar shades to restore around 120 unique Buddha figures.
Ousmane shared his experience working with WMF in the field and his lifelong passion for cultural heritage preservation in a spotlight blog post published on the WMF website.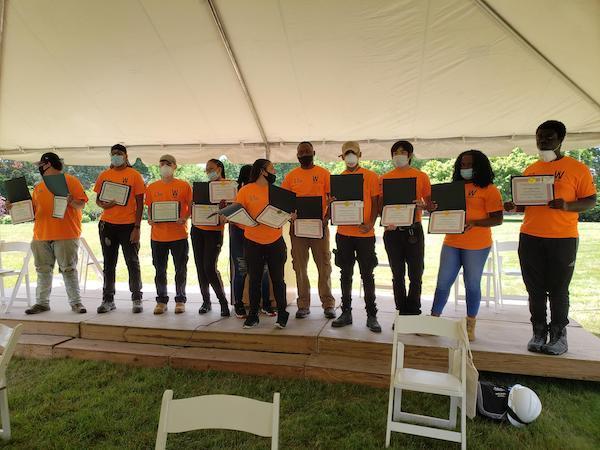 Congrats B2CC Graduates!
"Cemeteries are a great training ground," explained WMF Program Director Frank Sanchis in a recent Wall Street Journal article about the Bridge to Crafts Career (B2CC) program. "They boast a variety of architectural styles and the miniature structures are perfectly sized for budding craftspeople".
On July 2nd, at a small ceremony hosted at the Woodlawn Cemetery where the program started in 2015, 11 interns received certificates for the completion of their field training.
The B2CC program, created by WMF in partnership with Woodlawn Conservancy and the International Masonry Institute (IMI), offers young people hands-on training in masonry cleaning, conservation, and maintenance techniques while filling the talent gap created by a growing demand for skilled masons. Interns are typically recruited from New York City public high schools and local social services agencies. The program has an 80% job placement rate, with 20% also making it into the bricklayer's union.
In 2017, the program expanded and now includes a training program at the historic Green-Wood Cemetery in Brooklyn.
Congratulations to all of our graduates! We wish all of you the best of luck moving forward in the world of stonemasonry and historic preservation.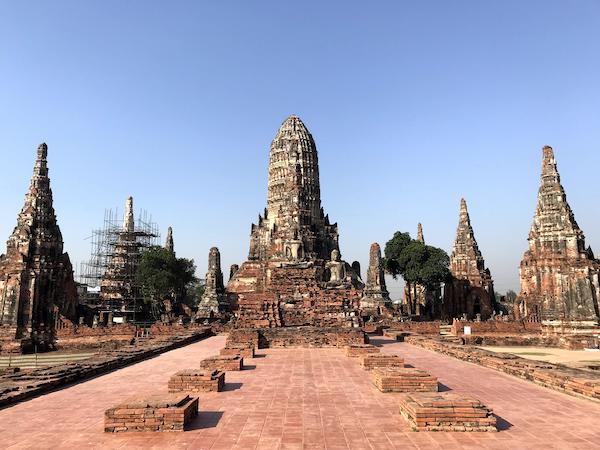 Project Site Feature: Wat Chaiwatthanaram
Identified by cultural historians as the structure most emblematic of Buddhism's influence on Thai society, the temple of Wat Chaiwatthanaram was commissioned in 1630 by King Prasat Thong and is located in the ancient city of Ayutthaya, 80 km north of Bangkok in Thailand.
WMF work at the site started in 2011 and is still in progress, despite complications caused by COVID-19 prevention measures.


STAY CONNECTED:
© 2020 World Monuments Fund. All rights reserved.
World Monuments Fund is a U.S. registered charity EIN #1‌3-25‌719‌00