Donating masks to those who need them right now
Protective masks sought by people around the world are part of the daily equipment used by preservation teams everywhere. Cultural institutions around the world are playing their part by donating protective gear, including masks and gloves, to local hospitals to help combat the coronavirus. WMF and its partners are no exception. In France, for example, our friends at the French National Archives—where our project Chancellerie d'Orleans will be permanently housed following its extensive reconstruction—have donated 400 masks to the Fontainebleau hospital.
We continue to be inspired by these and other acts of solidarity between the cultural world and health care workers on the front lines.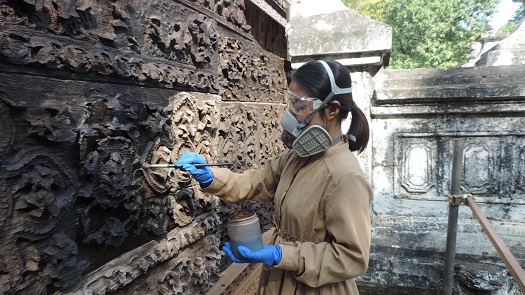 An example of the equipment we use on site. Our global teams are currently assessing how WMF can support health care workers in need.
Earthquake in Croatia and what you can do
Croatians are recovering this week from two destructive earthquakes on Sunday, both of which were over 5.0 magnitude. The earthquakes struck as Croatia, like much of the world, was already facing mounting cases of COVID-19, implementing social distancing and other mitigation measures. There are reports of widespread damage, including at local museums as well as Zagreb's iconic cathedral. WMF has reached out to heritage partners in Croatia to help with urgent assessments of the situation.
We recognize that while the pandemic continues, it does not prevent other crises that will threaten heritage sites and WMF is doing all we can to remain vigilant on both fronts.
You can help safeguard heritage sites during times of crisis by supporting the Crisis Response Fund, which provides resources for early recovery actions so that heritage sites can help build community resilience, create economic opportunity, and strengthen social cohesion in the wake of disaster.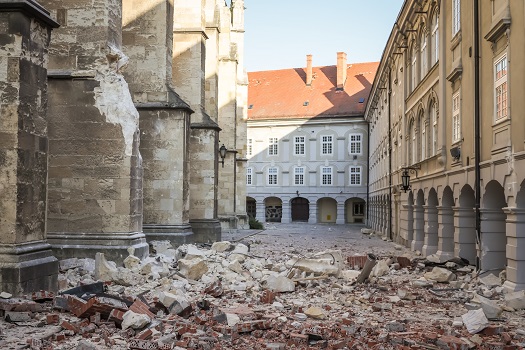 Prayers from Spain's Convent of Santa Ines
This week, the pandemic has taken a significant hold in Spain, and World Monuments Fund has stood in solidarity with the Spanish people and its heritage on social media.
On the ground, our teams have also been in touch with the nuns residing in Seville's cloistered convents where WMF has been conducting renovations. For sisters who live in holy sites like the convent Santa Ines, their lives in solitude and prayer continue. But given the drop off in visitors of late, they've noted to us having more time to pray for all of us facing the pandemic.
You can learn more about these incredible places of worship, the nuns who live there, and the efforts to save them in this PBS NewsHour piece. Since 1992, WMF has worked with Spanish partners to protect treasures of global importance from La Garma cave, to the Alhambra, and beyond.