Updates from Nepal, inspiring stories from Jordan, and news from our friends at Google.

March News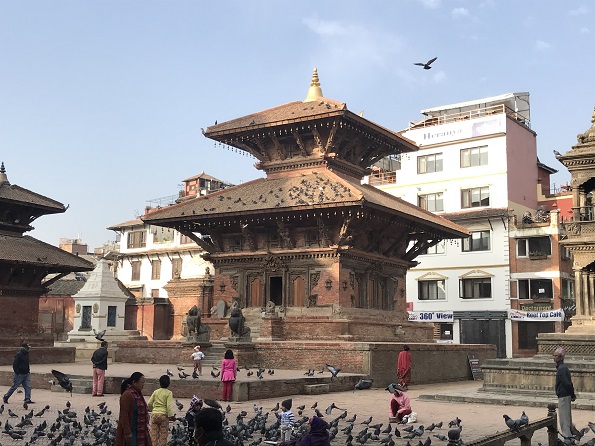 Char Narayan Temple: From the Rubble
After years of extensive work following a devastating 2015 earthquake, reconstruction of beloved Char Narayan Temple in the Kathmandu Valley of Nepal is finally complete, thanks to support from American Express.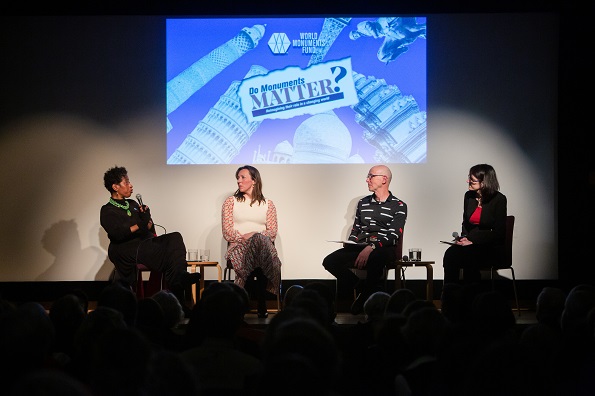 Watch the 2020 Paul Mellon Lecture
Last week we welcomed friends and supporters with the Museum of the City of New York to present the 2020 Paul Mellon Lecture, "Do Monuments Matter? Reimagining their role in a changing world." Speakers included artist Vinnie Bagwell, Mark Jarzombek of MIT Department of Architecture, Jenny Moore of The Chinati Foundation, and moderated by Erica Avrami, PhD, of Columbia University's GSAPP.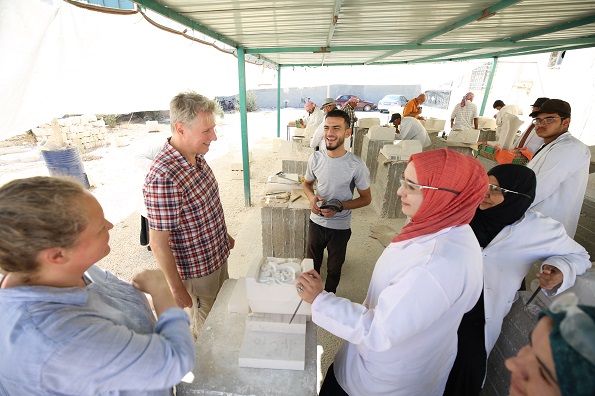 A New Life in Mafraq, Jordan
"I want to return to my country with my newly found passion for stonemasonry to make change." Hear the story of Amaar Mohammad Ali, a recent graduate from our stonemasonry training program in Mafraq, Jordan, as he shares his journey from leaving war-torn Syria to finding new opportunities as a stonemason.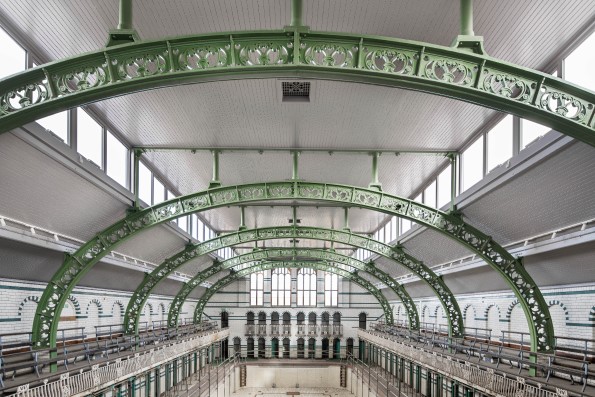 Moseley Road Baths Sees the Light Again
After 17 long years, the scaffolding surrounding Moseley Road Baths in Birmingham, UK, has come down to reveal brand-new roof repairs. The historic Edwardian swimming complex was included on the 2016 World Monuments Watch while on the brink of closure.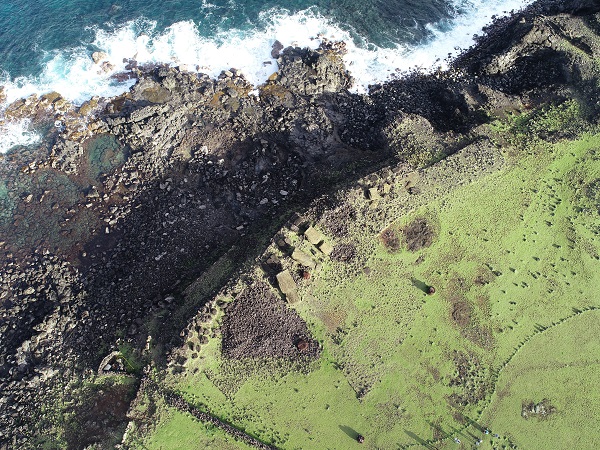 Watch Sites are Heritage on Edge
Our friends at Google Arts & Culture have launched Heritage on Edge, a platform highlighting how communities are protecting their cultural sites against climate change. Three World Monuments Watch sites are featured: Rapa Nui on Easter Island in Chile; Kilwa Kisiwani in Tanzania; and Chan Chan in Peru.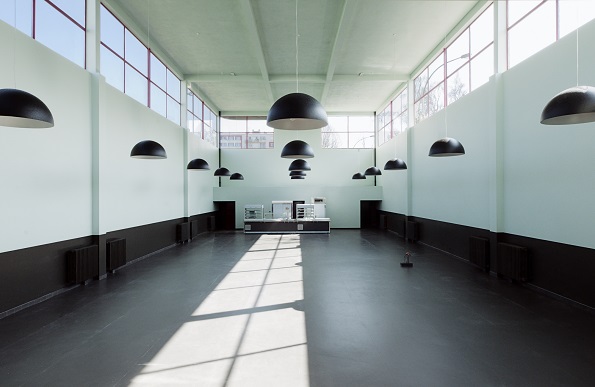 The 2020 WMF/Knoll Modernism Prize
Nominations will open later this month for the 2020 WMF/Knoll Modernism Prize, a biennial competition recognizing architects or designers who have demonstrated innovative solutions to preserve or save threatened modern architecture.


STAY CONNECTED:
© 2022 World Monuments Fund. All rights reserved.
World Monuments Fund is a U.S. registered charity EIN #1‌3-25‌719‌00