Stay updated on WMF's work around the world and learn about exciting opportunities to get involved.
News from World Monuments Fund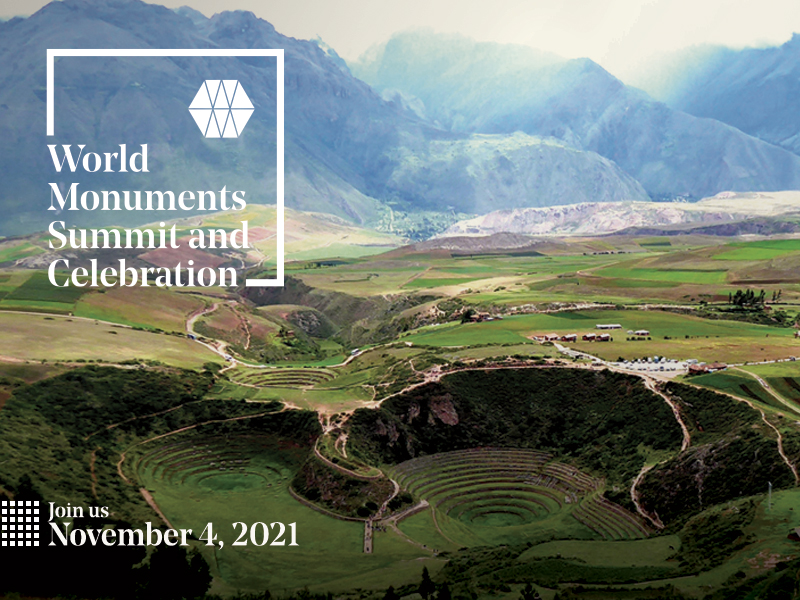 Don't Miss WMF's Inaugural World Monuments Summit and Celebration!
The 2021 World Monuments Summit will take place online on November 4 and will be followed by an in-person celebration at Rockefeller Center in New York City. Gathering heritage experts and advocates from around the world, the 2021 Summit invites participants to explore the contemporary challenges of heritage preservation and reflect on how these issues guide World Monuments Fund's (WMF) work across the globe.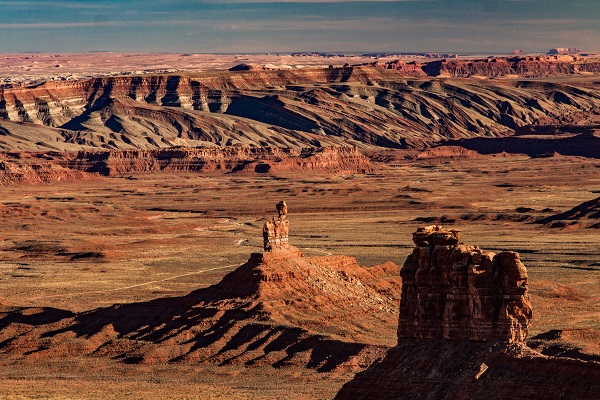 Celebrating the Newly Restored Bears Ears National Monument Boundaries on Indigenous Peoples' Day
Monday was Indigenous Peoples' Day in the United States, a day to honor the rich and diverse cultures, traditions, and histories of Indigenous communities. This year, Indigenous Peoples' Day is especially meaningful as we celebrate the Biden administration's decision last Friday to restore protection to Bears Ears National Monument in Utah, an area of immense significance to the Hopi Tribe, Navajo Nation, Ute Mountain Ute Tribe, Pueblo of Zuni and Ute Indian Tribe, and other modern Indigenous peoples.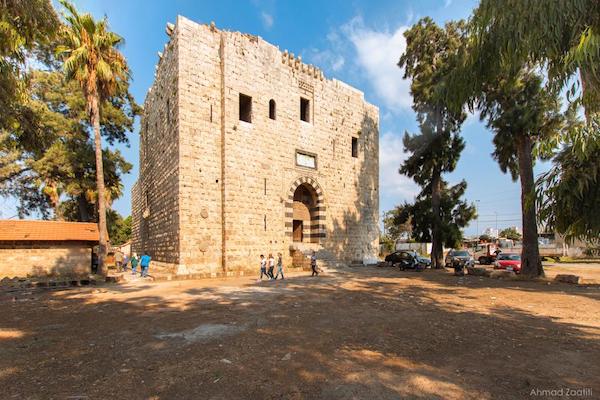 Documentary "From These Hands" Spotlights Stonemasonry Training Program
Last week, the short documentary film From These Hands premiered at London Craft Week. The film features WMF's stonemasonry training program, which was created in 2017 to improve livelihoods through conservation skills training. A second screening of the film will take place at the United Nations Association Film Festival in Palo Alto, California, on October 23.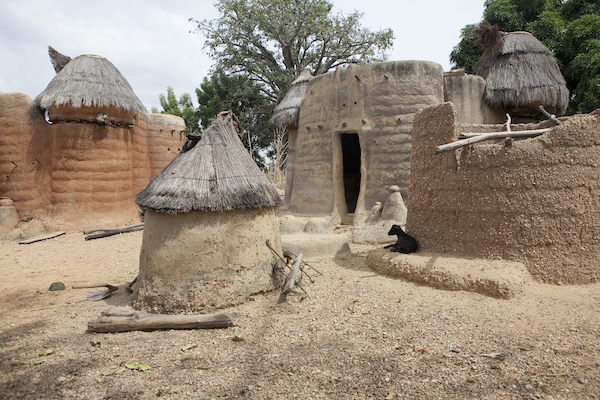 Discover the Takienta Building Tradition at Koutammakou in Benin and Togo
The takienta, the traditional Batammariba house, is the living product of a distinct cultural tradition and the focus of WMF's work at Koutammakou, a 2020 World Monuments Watch site in Benin and Togo. In this slideshow, travel across the cultural landscape and go behind the scenes of the takienta building process.

---
We rely on the generosity of friends like you. Please consider making a gift today to support our work.


STAY CONNECTED:
© 2022 World Monuments Fund. All rights reserved.
World Monuments Fund is a U.S. registered charity EIN #1‌3-25‌719‌00